Video Page - Boeing Stearman Kaydet Biplane (Training Model A75N1)
Owner - Jerry Hedrick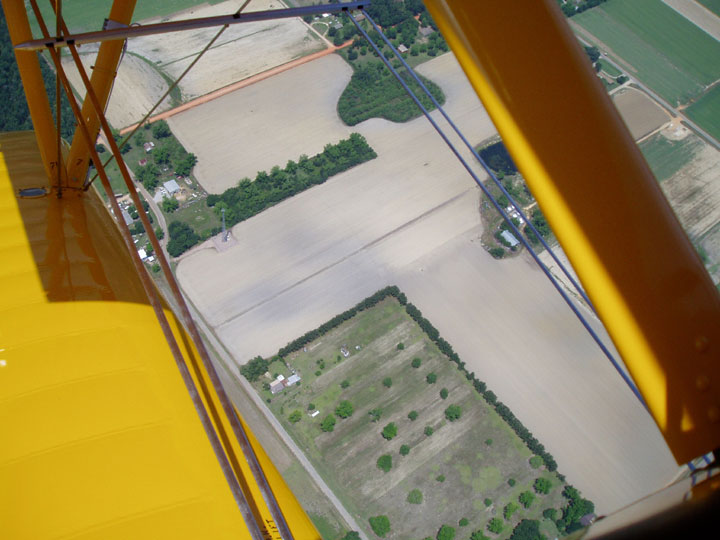 ---
---
This page contains videos of a fully restored 1943 Boeing Stearman Biplane. (see videos below)

The Kaydet is a two-seater biplane introduced by Stearman Aircraft Division of Boeing in 1934. Its simple, rugged construction made it ideal as a trainer for novice pilots for the U.S. Army Air Corps (PT-13/-17) and U.S. Navy (NS/N2S).

The Kaydets had fabric-covered wooden wings and an over-built welded-steel fuselage. Radial engines were used.

Kaydets were widely used airplanes. In addition to sales to the Navy and the Army Air Corps, the trainers were sold to several other countries around the world for both military and civilian uses. Many were still in service in the early 1990s. Their low-level flying ability made them especially for crop dusting.

I have included a link to the main article page and a picture page below.
---
Additional Pictures of the Stearman (Boeing) Biplane

Picture Page - Additional photos of the Boeing Stearman Kaydet Biplane (Trainer Model A75N1)
Video Page - Videos of the Boeing Stearman Kaydet Biplane (Trainer Model A75N1

Main Article - Boeing Stearman Kaydet Biplane (Trainer Model A75N1
---
---
Privacy Policy - Third Party Advertising

Google, one of our third-party advertisers, may add a cookie to determine targeted advertisements based on your preferences and your visit to our site and other sites on the internet. You can choose to opt out of Google's use of cookies by visiting the Google ad and content network privacy policy.