RETURN TO MAIN PREFORMED THERMOPLASTIC PAVEMENT MARKING TAPE PAGE
Preformed Thermoplastic Pavement Marking Tape Installation Pictures
Our pavement marking tape is designed to be applied to asphalt surfaces or to portland cement surfaces. This is a very tough, very durable permanent material. The surface must be clean and free of oils, dirt, gravel, flaking paint, etc.. Applying to unstable surfaces is not recommended. Unlike adhesive striping tapes, this material WILL conform to rough asphalt. Thermoplastic can be applied in any temperature as long as you can create a dry surface. Feel free to call me (Steve Cole) at 850-934-3157 with any installation questions.

SURFACE PREHEAT INSTALLATION METHOD
1. Thoroughly sweep loose particles and dust from area where thermoplastic is to be applied. Compressed air is recommended for caked , dirty or flaky areas. You may want to mark the layout with chalk at this point so you know where to place the material.

2. Heat the area where the tape will be applied with a propane torch. (available at Harbor Freight or at www.flameengineering.com) This dries the asphalt and also raises the temperature of the asphalt so that when the material is laid down it melts into the surface from the bottom up. The asphalt temperature should be around 300 degrees before laying the material down.

3. Lay the material onto the heated area. It will immediately begin melting onto the surface. It is recommended that lay down 3' of the material at a time. Lay the pieces up against each other as you install. They will melt together and form a continuous stripe.

4. Heat the tape surface with a moderate flame. Be careful not to scorch the tape. Keep the torch moving at all times. Heat the edges especially well. Yellow will turn a burnt orange color as you heat but will return to a bright yellow as it cools. At this point you should see where the tape has conformed and melted into the surface.

5. After the material cools try chiseling up a small area in the middle or try peeling an edge up. If it comes up simply reheat to obtain a good bond.

6. Area is now ready for traffic.

Store unused tape in a cool, dry place. Tape should be used within a year of purchase.


RETURN TO MAIN PAVEMENT MARKING TAPE PAGE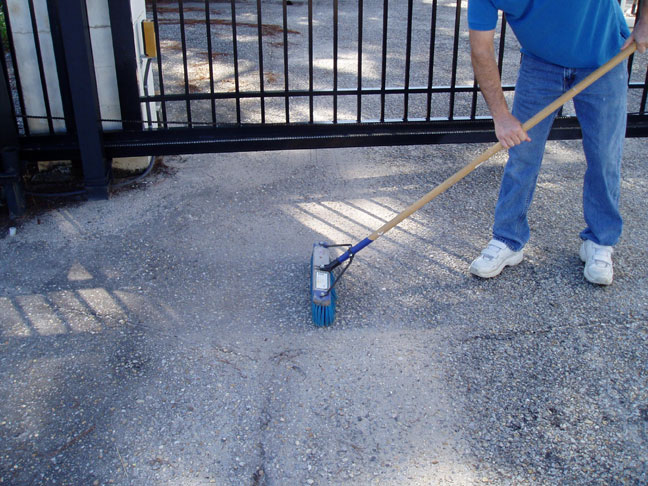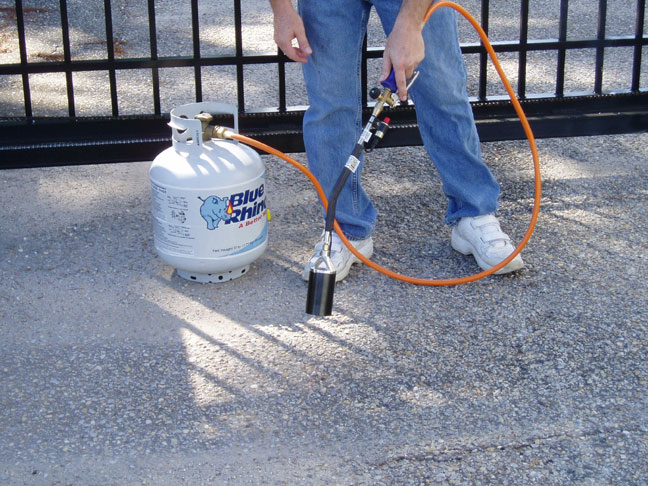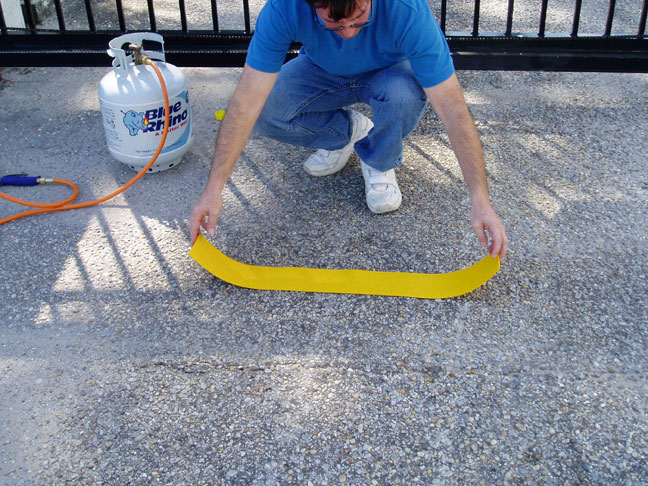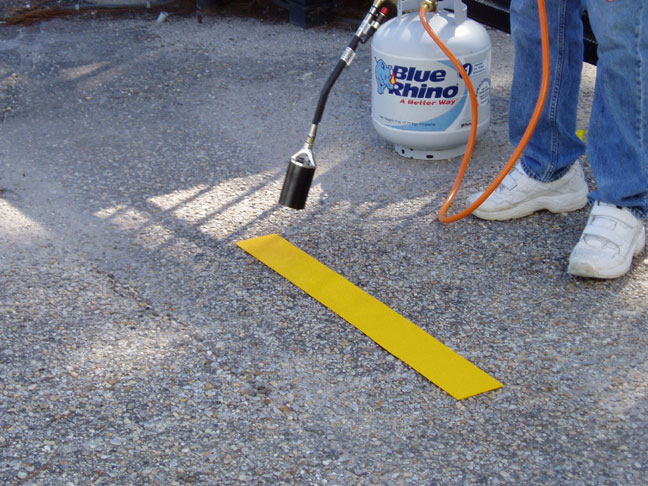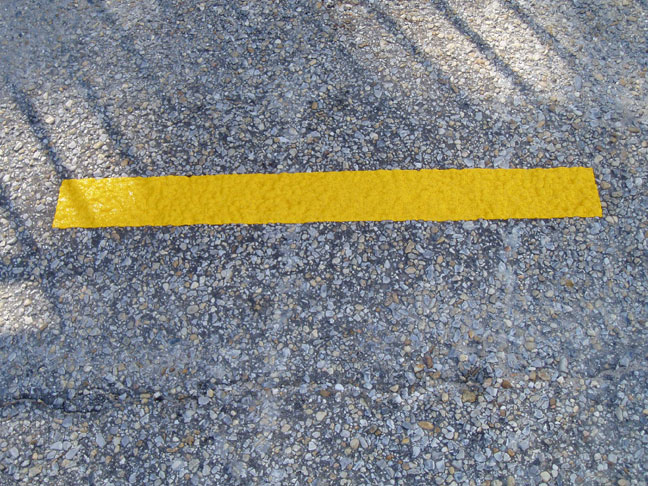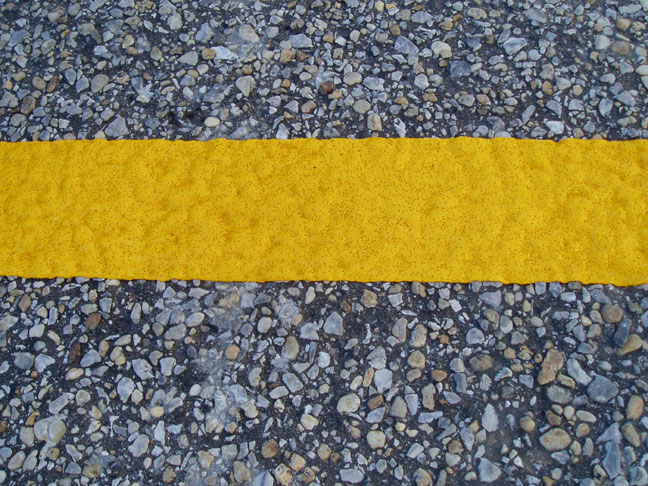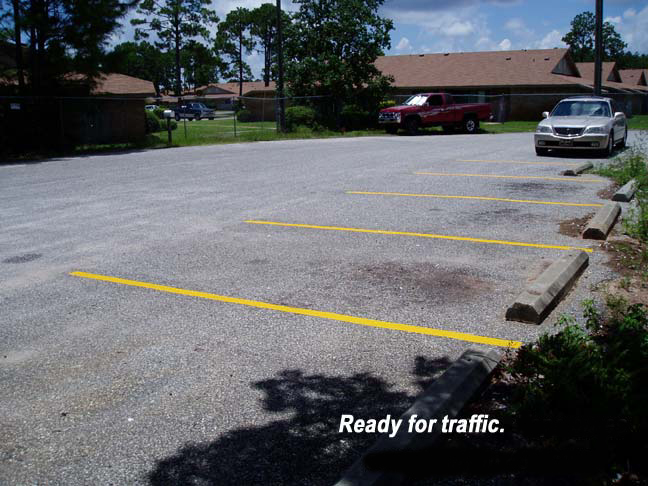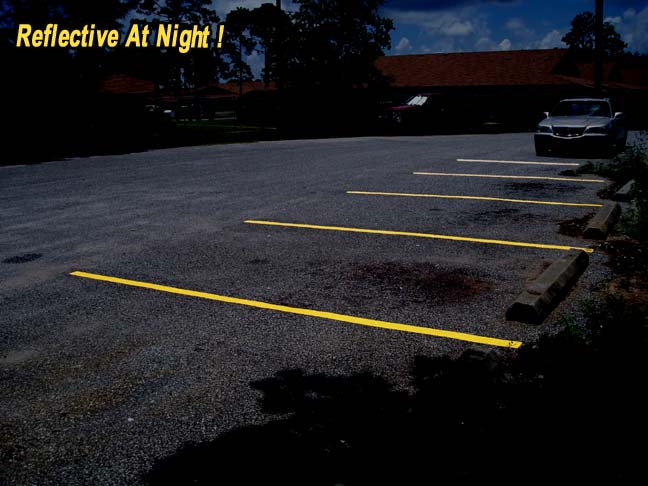 RETURN TO MAIN PREFORMED THERMOPLASTIC PAVEMENT MARKING TAPE PAGE